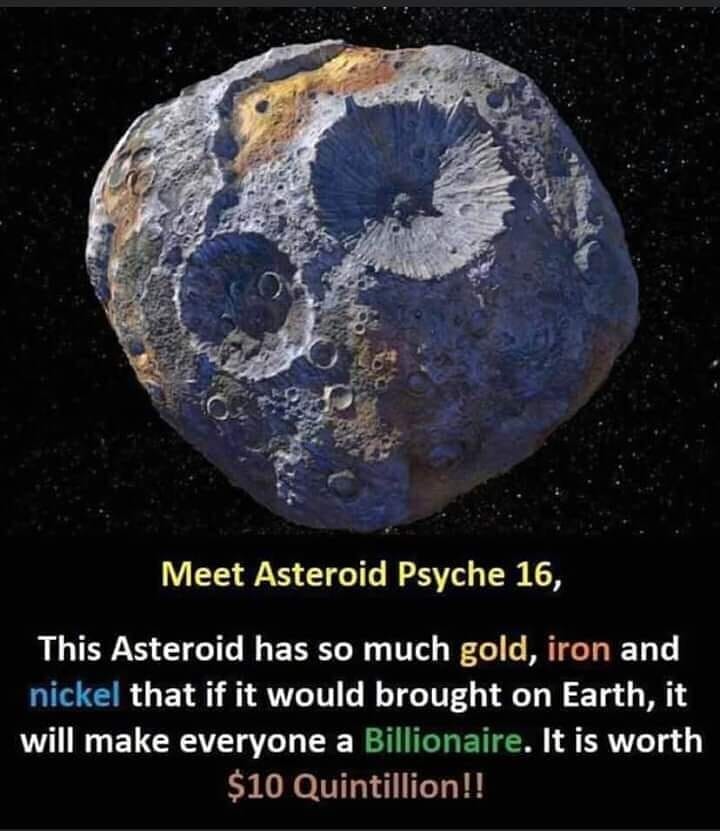 Asteroid Psyche 16 located around 370 million kilometers away from Earth is a large asteroid discovered by the Italian astronomer Annibale de Gasparis on 17 March 1852 from Naples. It is named after the Greek mythological figure Psyche. – Wikipedia
Asteroid 16 Psyche is one of the most massive objects in the asteroid belt in our solar system and it is believed to be worth $10,000 quadrillion! That is a lot of money.
The asteroid orbits between Mars and Jupiter. It is composed of mainly metal. The estimate worth is more than the total economy of the Earth.